My Besaid Aurochs turned into a multi nation team, the only blitzball team with 'various' races and players from various places.
Don't know if you guys did the same, but its funny everytime I start a blitzball game. Having Tidus as LF, an Al Bhed guy Eigaar as RF, Pah Guado from Guado tribe as midfielder, a Ronzo as LD, a Kilika resident as RD, and Miyu an ex-Crusader as GK.
Its fun to be a manager who scouts for talents from all races!
[spoil]Thankfully Square didn't make summoner as a recruitable Blitzball player, or else I'm gonna sign a contract with Dona or Isaaru!
[/spoil]
_________________
LeonPayne at 20: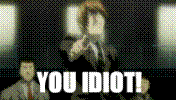 FF7 Comic - Chapter 3 Lucrecia & Vincent
NEW!!
Trailer